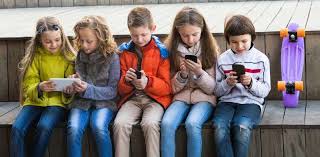 "We have all known the long loneliness and we have learned that the only solution is love and that love comes with community."
~Dorothy Day

Dear Aspen Chapel Families,

Since we started our exploration into "connectedness" a couple of weeks ago, it seems to be a topic many people are talking about. I listened to an interview on NPR the other evening about college students suffering from anxiety and depression at alarming rates on college campuses. I have talked to parents whose college-aged children want to live back at home because they feel so isolated and lonely at school. And of course the take away from the presentation on" raising teens with family and community" was that human connection is essential for keeping kids from engaging in destructive behaviors.
It seems that the more connections we have on our phones, the less connected we are to the people in our own homes and neighborhoods. I see it in myself! My kids ask a question, and the response is delayed as I finish a text or email on the phone. Our work demands bleed into family life with the convenience of emails on our phones! That's the modeling we're doing, so when it's time for "connecting" at the dinner table, it becomes harder and harder to set limits on kids when we don't set them for ourselves. Phones aren't the only reason for this lack of connection: we're overworked and our children are over-programmed. We're too busy to see our friends during the week, and no one is home during the down time for kids to play with. And the academic pressures are insurmountable, contributing to the unprecedented rates of anxiety among teens.
I came across an article written by a minister in Boulder called The epidemic of loneliness in young people and how spiritual youth groups can help. https://unityofboulder.com/the-epidemic-of-loneliness-in-young-people-and-how-spiritual-youth-groups-can-help/. It explains how our too-full schedules and technology have replaced the connection kids have with nature and each other.
I am so grateful to be able to create a space at the Aspen Chapel where youth can come and explore ideas openly and without judgment. As they grow older, we'll dive deeply into these more difficult topics, such as depression, addiction, and loneliness. But for now I'm thrilled to have a platform to teach them about what connectedness means and to provide a way for them to connect with each other. This Sunday we'll discuss why our connections to people, places, and things is so important. We'll also begin discussing whether it's okay to let go of a connection. Sometimes friendships become painful for kids, and they need to know it's okay to move on. And we'll think about how our connections have enriched our lives. I do hope to see you and your children this Sunday at the Chapel! Enjoy the emergence of Spring, finally!